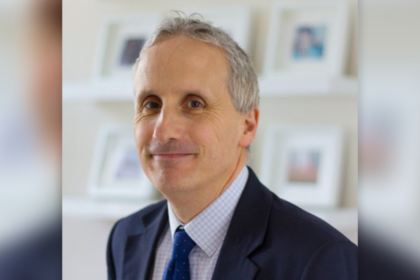 There was an outbreak of election fever at Staffordshire Chambers last week, with members casting their votes for new applicants to join our Stafford Chamber Local Area Advisory Board and our Staffordshire Moorlands Chamber Local Area Advisory Board (LAAB). Staffordshire Chambers is the voice of business in Staffordshire and joining a LAAB is a great way to represent your local business community and provide the local input to matters of importance within that community.
Our Stafford Chamber LAAB has members representing the business community across an area south of The Potteries, down the M6 and over to Uttoxeter.  Meetings are typically held at our Stafford home, in Shire Hall Business Centre.
Staffordshire Moorlands is one of the most scenic parts of our county and is home to a diverse mix of businesses in both rural and urban locations.  Our Staffordshire Moorlands Chamber LAAB has a representation of businesses from across the area, stretching from Biddulph to Cheadle.  Meetings are typically held in Leek but will discuss and address key priorities across the Moorlands.
During this last year, representatives of both LAAB have joined us in meetings with local MPs, Karen Bradley, Sir Bill Cash and Theo Clarke.  We've used these meetings to raise key priorities such as boosting footfall in our town centres and transport infrastructure.  Guest speakers are invited to attend LAAB meetings to provide timely updates on upcoming developments and the impact on the local economy, meaning that our LAAB members are well informed about what's happening.   We're looking forward to a new era of working with our two LAAB and we extend a warm welcome to our newly elected members.
Michelle Hickmott (Assistant Chief Fire Officer, Staffs Fire & Rescue) was the guest speaker at our Stafford Chamber AGM and she spoke of the role played by Staffordshire Fire & Rescue, in supporting our local business community, with three key elements of:
Prevention
Protection
Response
Figures suggest that between 40% and 60% of businesses who are damaged by fire and who don't have a business continuity plan in place, will struggle to re-open again.  Staffordshire Fire & Rescue has a wealth of information resources available to the business community.  This includes a Resilient Business Software Toolkit, which is a free resource that that offers practical advice and support to small and medium sized enterprises. Leading insurers have contributed to this toolkit which is administered by the Fire Protection Association. The Business Service Support team can help organisations that need assistance in completing the toolkit.
During the last few years, more than 900 fires have damaged non-domestic business premises in Staffordshire, resulting in 4 fatalities and 5 serious injuries.  Is your business at risk of being damaged by fire?  Could your business bounce back from the impact of devastating fire?
Click below to open up the resources on the Staffs Fire & Rescue Service website:
Business support service (staffordshirefire.gov.uk)
Staffordshire Fire & Rescue is keen to get your views on its Service Safety Plan, which is a document all fire and rescue services are required to produce.  Click below to open up and leave your comments: