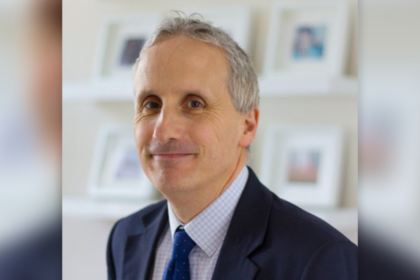 It's election season at Staffordshire Chambers of Commerce, as we invite our members to apply for places on our local area advisory boards, in both Stafford and the Staffordshire Moorlands.  Staffordshire Chambers of Commerce is the voice of business in Staffordshire and joining a local area advisory board is a great way to represent your local business community and provide the local input to matters of importance within that community.
Our Stafford Chamber Local Area Advisory Board (LAAB) has members representing the business community across an area south of The Potteries, down the M6 and over to Uttoxeter.  Meetings are typically held at our Stafford home, in Shire Hall Business Centre.
Staffordshire Moorlands is one of the most scenic parts of our county and is home to a diverse mix of businesses in both rural and urban locations.  Our Staffordshire Moorlands Chamber LAAB has a representation of businesses from across the area, stretching from Biddulph to Cheadle.  Meetings are typically held in Leek but will discuss and address key priorities across the Moorlands.
During this last year, representatives of both LAAB have joined us in meetings with local MPs, Karen Bradley, Sir Bill Cash and Theo Clarke.  We've used these meetings to raise key priorities such as boosting footfall in our town centres and transport infrastructure.
Guest speakers are invited to attend LAAB meetings to provide timely updates on upcoming developments and the impact on the local economy, meaning that our LAAB members are well informed about what's happening.
We're looking for applications from forward-thinking and influential Chamber members, with a determination to make a difference in the local business community.  We welcome applications from across a range of both business sector and size of business.   Being a LAAB member is not a huge commitment, with just five LAAB meetings across the year.  We're mindful of your time and that's why we aim to keep meetings to no more than two hours duration.
The applications process is quick and easy but the clock is ticking! You have until 5PM on Friday 29th September 2023 to submit your completed application, which can be obtained by contacting Jade Holloway: jade.holloway@staffordshirechambers.co.uk
On the theme of elections………
The major political parties will be holding their party conferences in the coming weeks.  With the next General Election having to take place before January 2025, the parties will be keen to regroup and prepare for a critical year ahead.
In the coming weeks, Staffordshire Chambers' members are invited to join us in meetings with all of the North Staffordshire MPs:
Friday 29th September – Jack Brereton, MP for Stoke-on-Trent South.
Friday 13th October – Aaron Bell, MP for Newcastle-under-Lyme.
Friday 20th October – Jonathan Gullis, MP for Stoke-on-Trent North.
Friday 10th November – Jo Gideon, MP for Stoke-on-Trent Central.
Our 'Meet the MP' meetings are a great way of connecting the business community and the locally elected MP, discussing the key issues of the day, including regeneration, transport infrastructure, skills and a wide range of other issues. With a General Election around the corner, what are the key issues your business is facing?